"GORGEOUSLY CRAFTED NEW MUSIC FROM CEVIN KEY. METICULOUS ORCHESTRATION AND ATMOSPHERICS FOR THESE DARK TIMES. FALL IN LOVE AGAIN WITH ACCOMPANIMENTS BY IAMX: NEW RELEASE ON RESONANCE OUT IN FEBRUARY" – ARTSTRADA MAGAZINE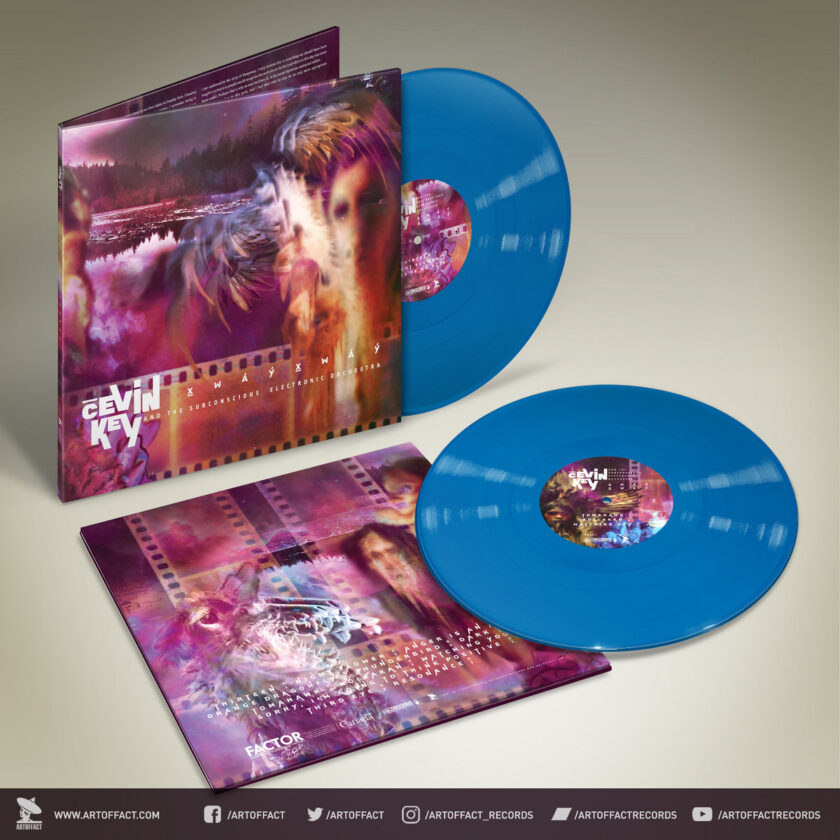 (new) IAMX / CEVIN KEY COLLABORATION SINGLE https://brap.bandcamp.com/album/resonance Resonance by cEvin Key
Pre-order of Resonance. You get 3 tracks now (streaming via the free Bandcamp app and also available as a high-quality download in MP3, FLAC and more), plus the complete album when it's released.
cEvin Key: Kevin William Crompton (born February 13, 1961),[3] known professionally as cEvin Key, is a Canadian musician, songwriter, producer, and composer. He is best known as a member of the industrial music group Skinny Puppy, which he co-founded in 1982 with singer Nivek Ogre. Initially a side project while he was with the new wave band Images in Vogue, Skinny Puppy quickly became his primary musical outlet after landing a record deal with Nettwerk Records in 1984.
When Skinny Puppy disbanded in 1995 following the death of keyboardist Dwayne Goettel, Key's main project became the electronic noise group Download, whose first album, Furnace, was released that same year. His first solo album, Music For Cats, was released in 1998 on Subconscious Communications, an independent record label he took over following Goettel's death. He reunited with Ogre in 2000 for a one-off performance as Skinny Puppy at the Doomsday Festival in Dresden. The pair officially reformed Skinny Puppy in 2003 and released The Greater Wrong of the Right a year later. They have since released the albums Mythmaker, HanDover, and Weapon.
In addition to his work with Skinny Puppy and Download, Key has had several side projects, most notably The Tear Garden, a project started in 1985 with Legendary Pink Dots singer Edward Ka-Spel. His other projects include platEAU, Doubting Thomas, Cyberaktif, and Hilt.