N Vision 74: First Hydrogen Hybrid Rolling Lab: After seven years of envisioning hydrogen-powered high performance, Hyundai N realizes its passion with N Vision 74 and sets its sight beyond electric cars.
N Vision 74 achieves perfect balance between state-of-the-art technology and iconic design.
Long range and fast refueling characteristics of hydrogen fuel cells will change the way we enjoy driving.
Even the way we race in motorsports.
N Vision 74 is equipped with the Torque Vectoring logic (TVCU) for precise handling & dependable traction, resulting in accessible and enjoyable driving experience with two powerful motors in the rear that generate over 500kW (Rear 2EA).
Keeping the Promise
Powered by hydrogen, Hyundai N 2025 Vision Gran Turismo was our dream for the future. Making dreams come true. That's what we are doing at N.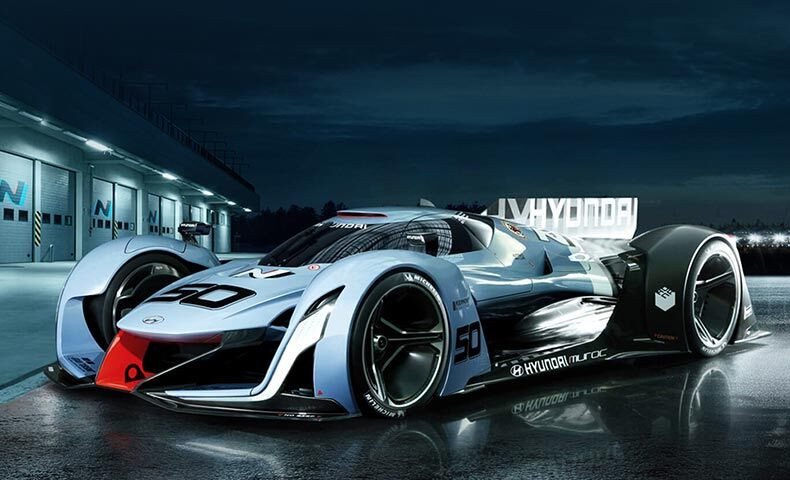 Start From Scratch
Starting with structuring a new layout to place the FCEV system, our Ngineers decided to kick off the project with RWD assisted with twin motors. Moreover, N Vision 74 tested a unique logic with e-TVTM (electronic Torque Vectoring by Twin Motors) to enhance cornering experience with 235kW motors on each rear wheel.